First, there are no longer any Morse code requirements for any of the license levels.
There are now three (3) license levels. They are Technician, General, and Amateur Extra
(often just called Extra). There are still some Advanced license holders, a class that was
between General and Extra, but the license is no longer issued.
Studying
There are numerous tools to study for your license, these include web based and smartphone
applications with flashcards. There are also practice tests as well as study guides and textbooks
in a number of different formats to suit your learning style. There are also some very good videos
on YouTube. You can also find local ham clubs that offer classes in a number of different format.
Recommend Reading
Ham Radio For Dummies (387 pages ) * FREE PDF Download *
from Amazon.com
ARRL Ham Radio License Manual 4th Edition (Softcover Edition $21.44)

The ARRL Ham Radio License Manual

(Kindle Edition $19.99)
From The American Radio Relay League
 ARRL Ham Radio License Manual 4th Edition (Spiral Bound $32.95)
ARRL Ham Radio License Manual 4th Edition (Softcover Bound $  NOT Available)
Next Step STUDY !!!!
Finding and taking a test
The entry exam for Technician level is 35 questions taken from a question pool of about
450 questions. There are local clubs or test teams in most areas that offer exams on a regular basis.
They are coordinated through Volunteer Exam Coordinators (VEC's). The VEC's have agreements
with the FCC to have local teams and to send the applications to them. There are 14 VEC's and the
FCC allows them to charge up to $15 for exams. The Laurel VEC is the only one out of the 14 that
doesn't charge for exams. Their website lists teams and test dates. Other test sites can be found on
the Amateur Radio Relay League (ARRL) site. Laurel teams will usually have your new call sign issued
by the FCC the next business day. Other teams can take 10-14 days or more.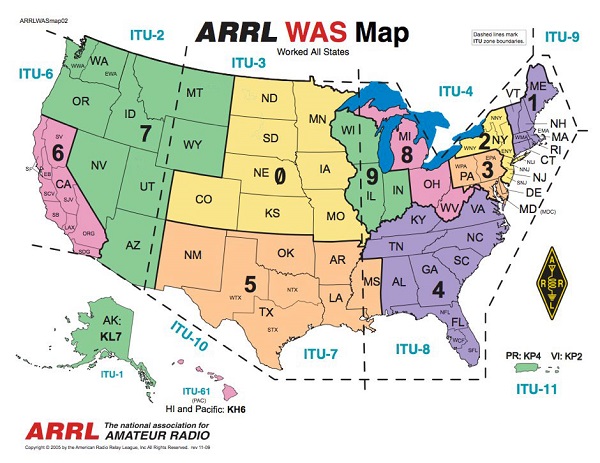 A Cool Call Sign
Your new call sign is issued sequentially based on the geographical region you are in. It will typically be a 2×3 format that is two letters, a number for the region you live in or the address you provide, and three letters sequential from the list. For example, KE0PDQ.
A vanity call sign is one that you choose once your licensed. This is free through the FCC Universal Licensing System (ULS) website once you've decided what you want. The best place to search for available call signs is www.radioqth.net.
Your First Radio
Many people get a radio before they have a license. This lets them listen and learn how to use it. This is perfectly OK as long as you DO NOT transmit without your license. If you have a friend that is a ham, you can use their license as long as they're nearby.